Vétérinaire de garde Berchem Sainte Agathe
Vétérinaire de garde Berchem Sainte Agathe
Pour contacter un vétérinaire de garde à BERCHEM SAINTE AGATHE : APPELEZ le:

FR: Nous vous proposons un service de soins pour animaux de compagnie en urgence à  BERCHEM SAINTE AGATHE quand votre vétérinaire traitant est fermé après la journée ou le week-end. Nous offrons à notre clientèle une tranquillité d'esprit en traitant leur animal de compagnie comme une membre de la famille à part entière.Lorsque vous appellerez notre service d'urgence de soins pour animaux de compagnie,sachez que votre animal et vous même serez traités avec bienveillance,compassion et respect à chaque instant.
Pharmacies à Berchem Sainte Agathe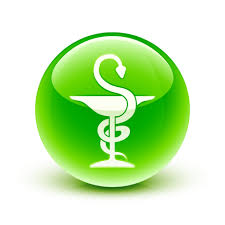 Pharmacie Van Backle – Avenue de Koekelberg 1 -02 468 24 06
Verloo Pharmacie-Rue de Grand-Bigard 405 -02 465 55 90
AK PHARMA Pharmacie -Chaussée de Gand 1155 -02 465 32 14
Pharmacie La Pharmacie- Avenue Josse Goffin 151- 02 465 93 81
Multipharma Pharmacie -Rue de Grand-Bigard 121 -02 465 69 677
Bon à savoir !
Mon animal s'est enfuit
La première chose à faire est de le chercher dans les alentours de la perte, et d'alerter les habitants proches. Ensuite, consultez la police la plus proche pour les prévenir de cette perte. Fabriquez des affiches avec la photo de l'animal (en couleur si possible) et disposez les dans des endroits de passage aux alentours de l'endroit où l'animal a été perdu. Consultez également les sociétés protectrices de l'arrondissement pour vérifier si votre animal ne s'y trouve pas. Enfin, diffusez l'avis de perte sur les réseaux sociaux d'internet ainsi qu'auprès de vétérinaires proches, mais aussi auprès des vétérinaires de garde, chez qui votre animal aurait pu être amené.
Veterinary emergency in  BERCHEM SAINTE AGATHE: CALL:

EN: We are here to provide pet emergency care in BERCHEM SAINTE AGATHE when your regular veterinarian is closed for the day. We are here to provide peace of mind for our clients, treating your best friend like the family member that you consider them to be! When you call our pet emergency service for care, know that you and your pet will be treated with kindness, compassion, and respect at all times.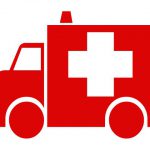 Veterinary Emergency in BERCHEM SAINTE AGATHE